Winter is officially in full swing and so are all winter activities! Let's get back on the road and take in that cool, crisp air. No matter what your plans are, we will make sure your Hyundai keeps you safe and connected this season.

Full Synthetic Oil Benefits:
• 
Maximizes fuel economy and mileage.
• 
Provides engine longevity through less wear and active cleaning of internal parts.
• 
Increased lubrication flow even in low temperatures.
• 
Formulated to deliver strong engine performance and maximize horsepower.
• 
Promotes easier start up in cold temperatures.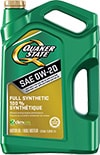 Importance of a Healthy Working Battery:
• 
Intense Electrical Demand - 
The use of heated seats, entertainment systems, lift gates, and other powered accessories can speed up the aging process.
•
Idle/Parked Vehicles
- 
Batteries which sit idle or parked for an extended period begin to corrode internally, reducing their ability to generate power.
• 
Heat Destruction
 - 
Excessive heat damages batteries more than the cold weather.
•
Batteries Age
- 
The average life of an automotive battery in Canada is 4.5 to 5 years.
•
Cold Weather Effects
- 
Although it is excessive heat that damages the batteries, cold temperatures limit the amount of power a battery can generate.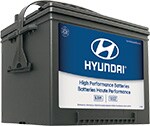 Winter Tires Benefits:
• Stopping - Winter tires could help you stop up to 42 metres faster in comparison to all season tires travelling at 80km/hr.

• 
Handling - 
Specialized rubber compound in winter tires are constructed to stay soft in cold temperatures to improve overall surface grip giving you better vehicle control.


Give your Hyundai the love it deserves this winter with our great service and parts offers.
Visit us and book your service appointment today!